Specifics and Trends in the Appointment of European External Action Service Administrative Staff (2011-2019)
17 MAR 2021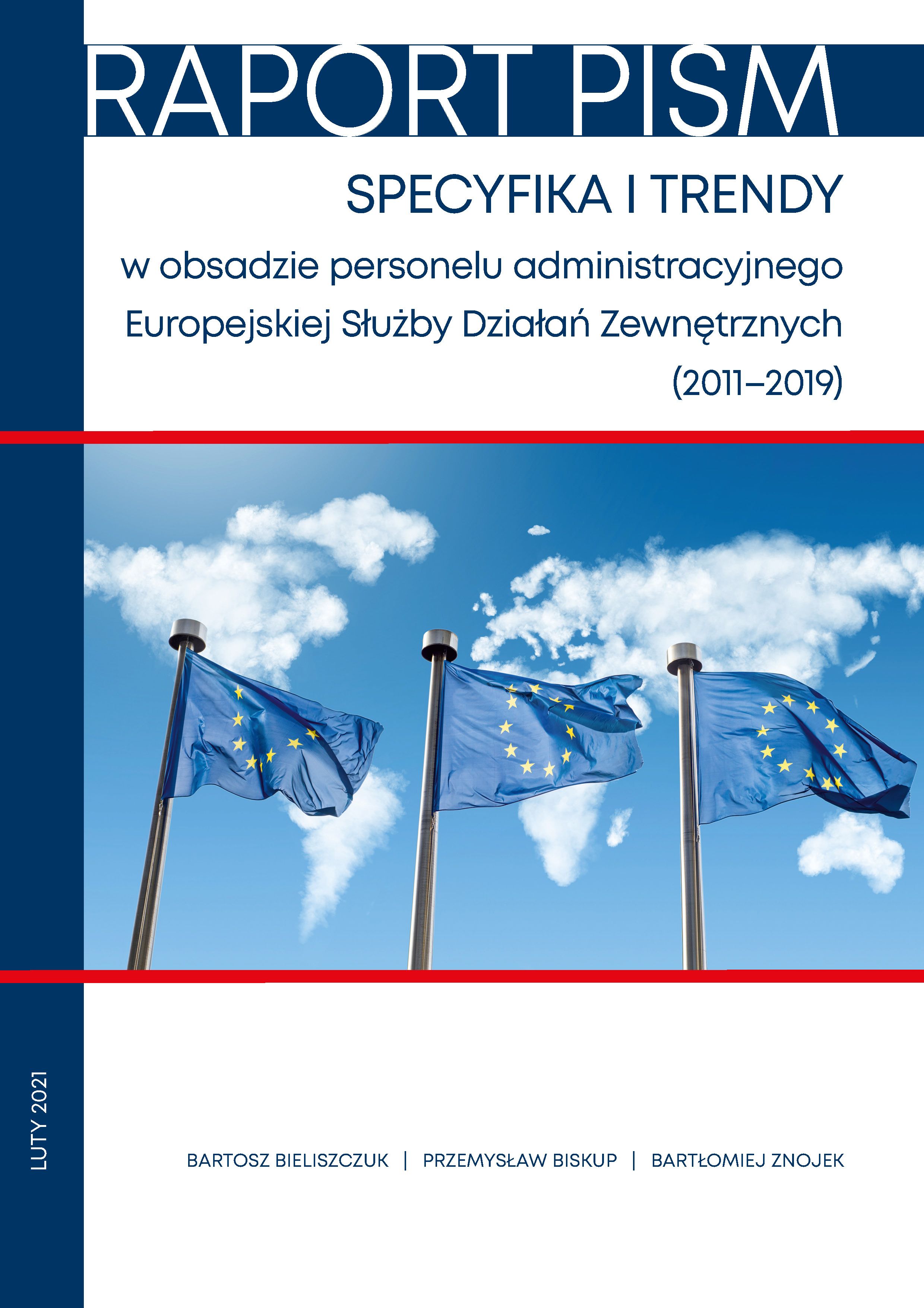 Press release

Good day,
It is with great pleasure that we present a report by the Polish Institute of International Affairs (PISM) entitled Specifics and Trends in the Appointment of the European External Action Service Administrative Staff in 2011–2019, written by PISM analysts Bartosz Bieliszczuk, Przemysław Biskup, and Bartłomiej Znojek.
The main purpose of the report is to analyse the trends in the appointment of administrative staff, including management posts, in 2011-2019, i.e., during the terms of two High Representatives of the European Union for Foreign Affairs and Security Policy, Catherine Ashton and Federica Mogherini.
This report published by PISM is the most comprehensive analysis of the EEAS's appointment policy and the evolution of its administrative staff structure since the inauguration of the Service in January 2011. The authors address how the EEAS implemented its recruitment criteria and they highlight various manifestations of disproportion in the representation of nationals of specific EU Member States and in the share of women. The analysis includes a large set of tables and charts based on publicly available EEAS data and the authors' research on individual appointments.
The publication is available in Polish and English. We invite you to follow our social media channels for updates on the report's main findings.
We hope that the observations and conclusions presented in the report will be of interest to you and your audience, and that they will serve as a valuable reference for a debate on the functioning of the EEAS in its 10th anniversary.
Have an enjoyable read.
#PISMReportEEAS