PISM Strategic Ark - Save the Date
03.12.2021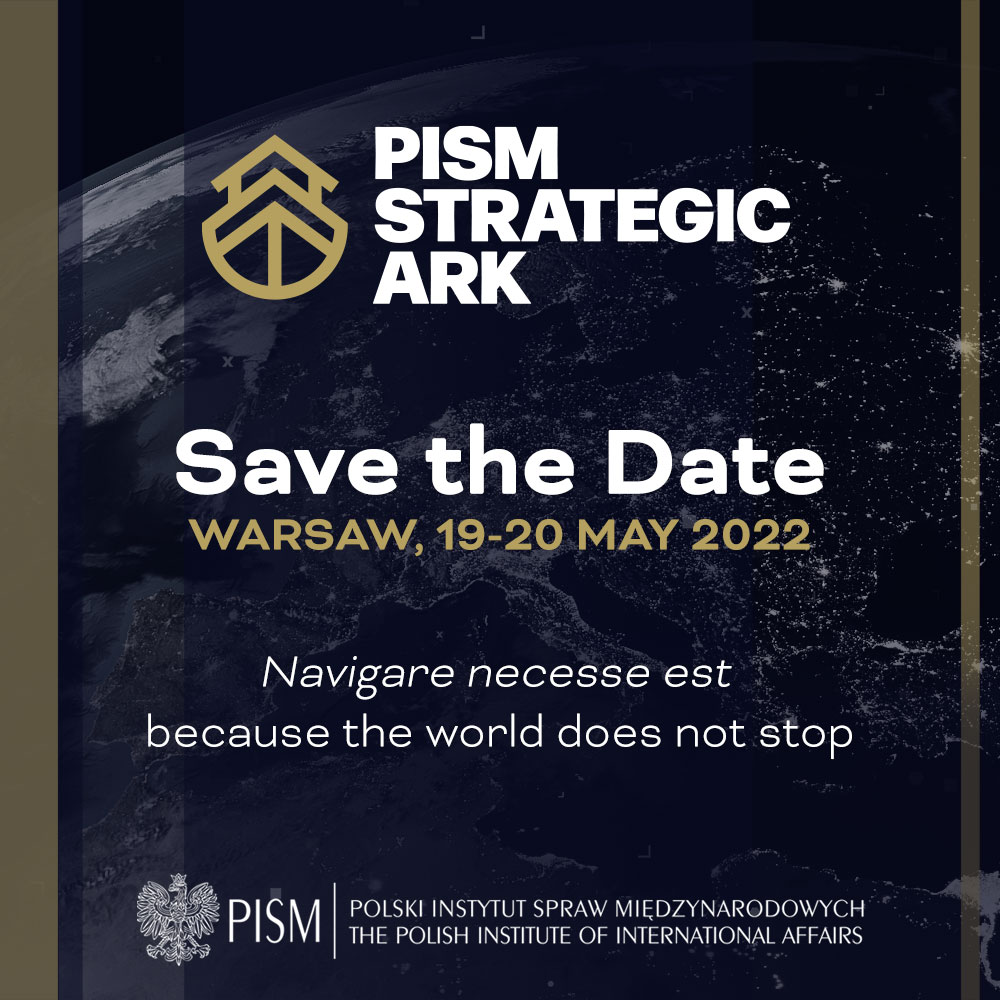 Navigare necesse est because the world does not stop. The West is ridden with division, faltering political and economic potential, and—who would not admit—rather lost in the turbulent waters of the global ocean. To navigate well, first we must ask ourselves who are we: "The West", "the Free World", "a democratic community"? What binds us together 30 years after the fall of the Iron Curtain and the launch of building a Europe, one, whole, and at peace? The idea still remains unfinished business, as Europe is neither wholly one, nor whole and at peace, with war again back in the cards as a tool of achieving political aims. The answers will be of vital importance for our security and prosperity, as is the reinvigorated discussion on how we can cooperate closer and make our message attractive for the rest of the world.
The European Union, the United States, and their like-minded partners have no other option but to find ways to coordinate action towards common strategic goals. Finding them will determine the West's role in the current and future international system, given the assertive policies of authoritarian states and their aptness to shape the global order. But how united are we in thinking about global problems and phenomena? Are we ready to lead the fight with autocratic competitors, prevent the climate crisis and pandemics, stir the digital revolution, or have a just response to the crisis of globalization?
The Polish Institute of International Affairs (PISM) has the ambition to ask and answer these big questions right here in Poland, a place of historical and political symbolism, an EU and NATO border country, experienced in systemic transition from autocracy to democracy, and from poverty to wealth. The goal of the PISM Strategic Ark Forum, the first in a series, to be convened in Warsaw on 19-20 May 2022, is to facilitate the exchange of creative thoughts among experts and politicians. We believe the occasion will serve as a compass that the West needs to navigate the stormy global waters effectively and safely.
Please mark 19-20 May on your calendar and follow us for further details
on the PISM Strategic Ark Forum, to be announced soon.